Tournaments 101
The Darwinator helps you to collect submissions from whoever participates in the tournament. These might be new ideas, job applications, nominations for office, or other forms of submissions and can take the form of text, pictures, pdf's or video links. The Darwinator thus acts as an online submission box.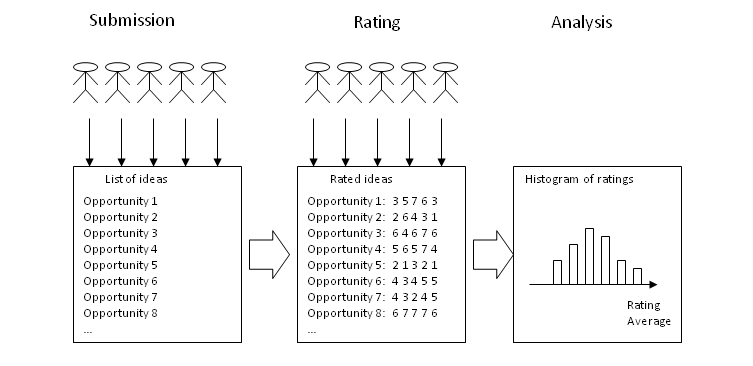 The Darwinator helps you evaluate these submissions by supporting various rating mechanisms. These evaluations can be done by a panel of judges or via crowd sourcing.
Finally, the Darwinator allows you to run reports, identifying the most prominent submission based on what submission received the best evaluation.
Innovation Tournaments: the book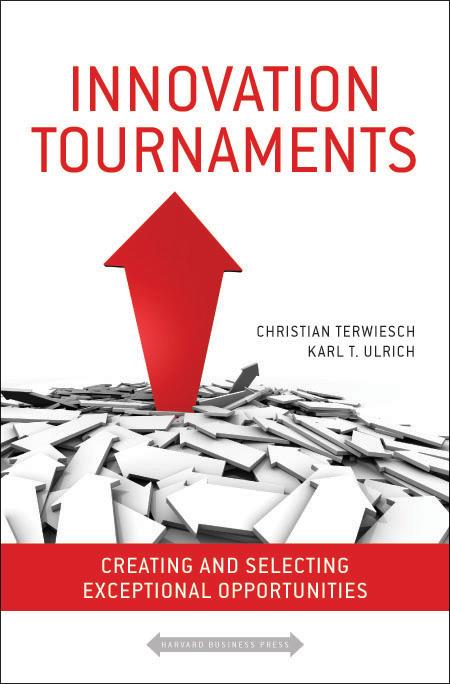 You can read an excerpt from the book (PDF) which is available at amazon.com.
Innovation Tournaments Using the Darwinator
You can browse a slide deck for tournament moderators or download the PowerPoint file